Why Matcha?
Did you know matcha has 10x more nutritional value than 1 cup of green tea? 🍵
This superfood comes with a long list of benefits including 15x more antioxidants than blueberries, L-theanine, an amino acid that helps your body with any anxious energy or stress and energy without the jitters or aggressive crash. It's pretty much your one stop shop!
Matcha is 5-star energy ⭐️⭐️⭐️⭐️⭐️
It supports your mood, memory, metabolism, digestion, skin health and focus just to name a few.
And it's true not all matcha is created equal. Our does not take like mossy grass but instead offers a smooth delicious taste. Just see what our customers are saying!
Matcha Benefits
Supporting A Sense of Calm with L-theanine
Shop Nude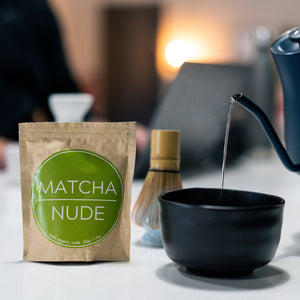 Clean Energy Without the Jitters or Crash
Get Your Matcha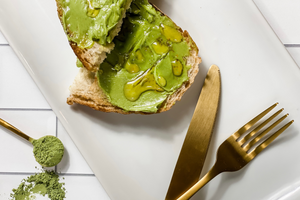 More Anxtioxidants than Blueberries
Shop Nude
Start Creating A Better Life for Yourself Now
At Matcha Nude, we believe your matcha should be clean, organic and sustainable. It should just be matcha with nothing else added. Ours comes straight from Kagoshima, Japan where it has been grown since 1100 next to an active volcano 🌋 and is certified gluten free, vegan, non-gmo and USDA organic. It is routinely heavy metal tested, coming in 5x lower than Prop 65 standards!
We also believe we vote with our dollars + here you are supporting an ethical woman-owned business that also uses 100% compostable packaging. Matcha Nude is better for you and our planet.
Get Your Matcha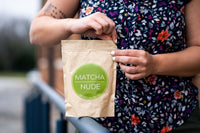 A Matcha Better Taste
Expect a soft clean taste and a beautiful bright green hue where every cup tastes divine. You won't find any bitterness or astringency in your cup with our gorgeous Japanese Matcha.
You also won't find added sugar. Surprised we are even mentioning it? Many matcha products contain more sugar than matcha. Not here at Matcha Nude. Here you get bold, organic premium matcha - pure, plain + simple.
Shop Nude