Perfect for the daily drinker or matcha enthusiast, this 250g bag has 190 servings coming in at 35¢ a serving! 
Customer Reviews
08/03/2022
Lyndi K.

United States
Excellent
Very impressed by this matcha and how quickly it was shipped and delivered! 100% will keep ordering. Only downside is my particular bag is not resealable as it was broken when received.
Lyndi, thank you so much for your review. I am so sorry to hear about the seal. This hasn't happened to us before. I will be reaching out via email to learn more and see how I can remedy this for you!
05/27/2022
Anonymous

United States
Best Matcha I've Found
I've looked for matcha that wasn't bitter for YEARS. I tried many different brands and was about to give up and conclude that the taste just wasn't for me. I decided to give Matcha Nude a shot and I absolutely love it. I can even drink it without and creamer and sweetener. It also seems to be much less hydrophobic than other brands so it's easy to dissolve.
Thank you so much for this incredible review!!!! You touched on so many of the reasons for why we exist! For you, we are grateful!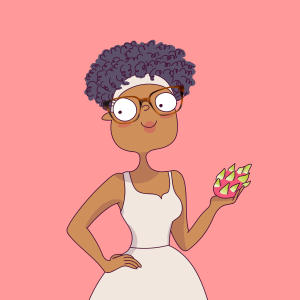 AW
05/14/2022
Amanda W.

United States
Great product and customer service
My order was promptly filled and shipped. The package arrived with a small hole in the bag. I emailed the owner Sam and she responded immediately and shipped me a new bag that same day. The matcha itself is delicious. It doesn't have the bitterness that almost turned me off of matcha with lower grades. I made a gift of it to one of my clients and they love it. Will be a repeat customer.
Amanda! Thank you so much for this fantastic review! We really appreciated you reaching out about the damaged bag so we could quickly address it. We look forward to learning your favorite ways to enjoy your matcha.